Public transport system in Plzeň
Plzeň has a well-developed transport network consisting of trams, trolleybuses, and buses. Tickets may be purchased directly in the vehicles using contactless bank cards (the terminal is located at the second door) or by sending an SMS – more information here
If you plan to use the public transport system on a regular basis, it would be beneficial to record your ticket on a Plzeň card.
To search for transport connections, visit the web page of Plzeňské městské dopravní podniky, a.s..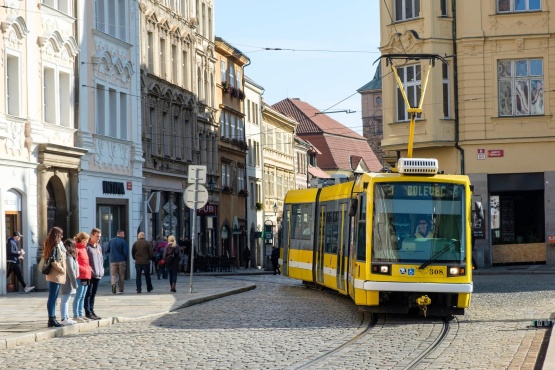 Bicycle sharing
Similar to other European cities, a system of public bicycle sharing operates in Plzeň as well. You can find more information here.
Parking zones
You can find information on parking zones and paid car parks here