Opening a current account
All Czech banks are required to provide basic payment accounts to all persons over 18 years of age who have legally approved residence in the European Union.
The situation for banks differs depending or whether a foreign national comes from the European Union or not. EU foreign nationals must usually show a valid identification document issued in the EU (EU ID card) or a passport, and as a second document, similar to Czech citizens, a birth certificate, driving licence, or residence permit issued by the Czech Ministry of the Interior. For foreign nationals from countries outside the EU, a passport is required as the main document and secondary documents are similar to EU foreign nationals. Banks always prefer photo IDs.
List of banks:
Foreign bank transfers
Foreign payment transfers take two to seven days to complete. Most banks offer the option of express transfers where the money is credited to the recipient's account one business day after the due date. Do not forget that banks charge fees for foreign payments.
Currency
The legal tender of the Czech Republic is the Czech crown (koruna – CZK). The following banknotes and coins are in circulation:
Banknotes: 100; 200; 500; 1 000; 2 000; 5 000
Coins:1, 2, 5, 10, 20 and 50
Some businesses and restaurants in the centre of Prague accept payments in euros, but mostly at a unfavourable exchange rate.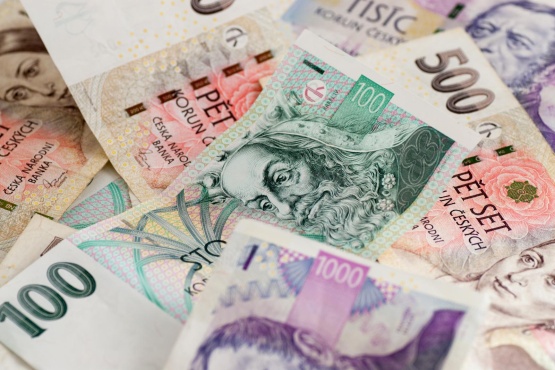 The most commonly used payment methods