Education is free of charge at state primary schools.
Types of schools:
primary school – covers all nine years of mandatory education divided into level 1 and level 2

"gymnasium"-type of secondary school – four years or eight years. The first four years of education at an eight-year secondary school correspond to the second level of primary schools.

conservatory – eight-year education in the arts, where the first four years correspond to level 2 at primary schools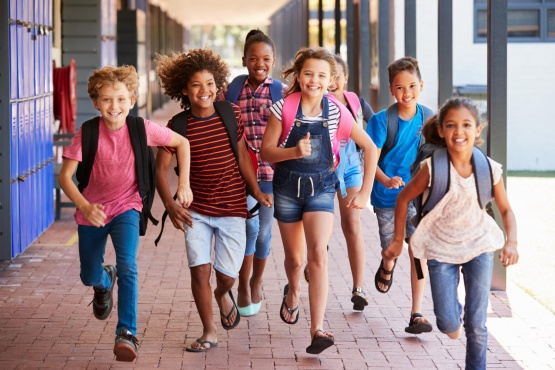 The Czech Republic also permits home schooling. However, every semester, the student must pass examinations from the respective subjects. Another alternative to ordinary education is Waldorf and Montessori schools.
Students are evaluated by marks from 1 (the highest) to 5 (the lowest). In the middle and at the end of each school year, students receive report cards with the marks from all subjects.
Each district is required to offer the mandatory education for children in the place of their permanent residence – in a district or catchment school (information on dividing schools according to catchment areas can be found on the web pages of the municipal districts). A catchment school is required to accept all children who live in the specific catchment area or district. Parents may also decide to send their children to schools that are not catchment schools. However, the directors are entitled to refuse a child for capacity reasons.
If you would like your child to be educated in an international environment, you can take advantage of the large offer of private schools. The majority of them offer education at all levels – from preschool up to and including secondary school.
Plzeň
Currently, there is no international school in Plzeň. However, there are primary schools with extended English-language instruction:
Základní škola Martina Luthera