!The event has been cancelled due to low number of registered participants!
This seminar will focus on how culture determines behaviour at work and what to expect from employees from different cultures. The training will enable you to understand how managers and subordinates in different types of cultures (the main focus is on the Czech context) perceive deadlines (time), the role of the leader, the importance of teamwork and motivation. During this 3-hour seminar you will learn ways to manage, lead and motivate employees from other cultures and cooperate with them.
The main points of the seminar will be:
• Introduction to workplace culture, how it influences our actions
• Managing international workers and multicultural teams
• Managing expectations
• Communication in multicultural teams
• Motivation and feedback
The training is conducted through interactive exercises, role-play and discussion. The necessary theory is always given at the beginning of each module and then practised with available case studies.
The seminar will be run by Jan Hebnar, who studied law at the Faculty of Law at Masaryk University in Brno, international relations at the Faculty of Social Studies and MBA at Beijing University. He has long been interested in Asia, its economy, society and culture. He gives lectures and is the author of a number of publications, such as "Doing Business with China without Risk and with Profit" or Czechs and Foreigners - How They Think, Manage and Work. He, who worked as a diplomat and trade advisor in China from 2009 to 2012, now runs his own company.
Schedule of the event: May 10, 2022, from 3 to 6.00 pm.
The event venue: Zelená posluchárna (Green Auditorium), CU Rectorate, Celetná 20, Prague
Email contact: ;
Phone: 224 491 391
Registration: Here
The event is organised by the CU Staff Welcome Centre for the international employees and international alumni.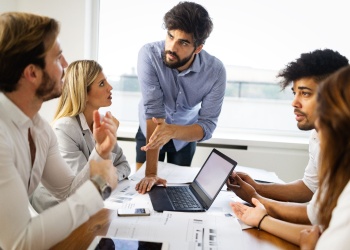 This seminar is funded through the project Operational Programme Research, Development, and Education: Development of the Capacity for Research and Development at Charles University II, project registration number: CZ.02.2.69/0.0/0.0/18_054/0015222